November 16, 2022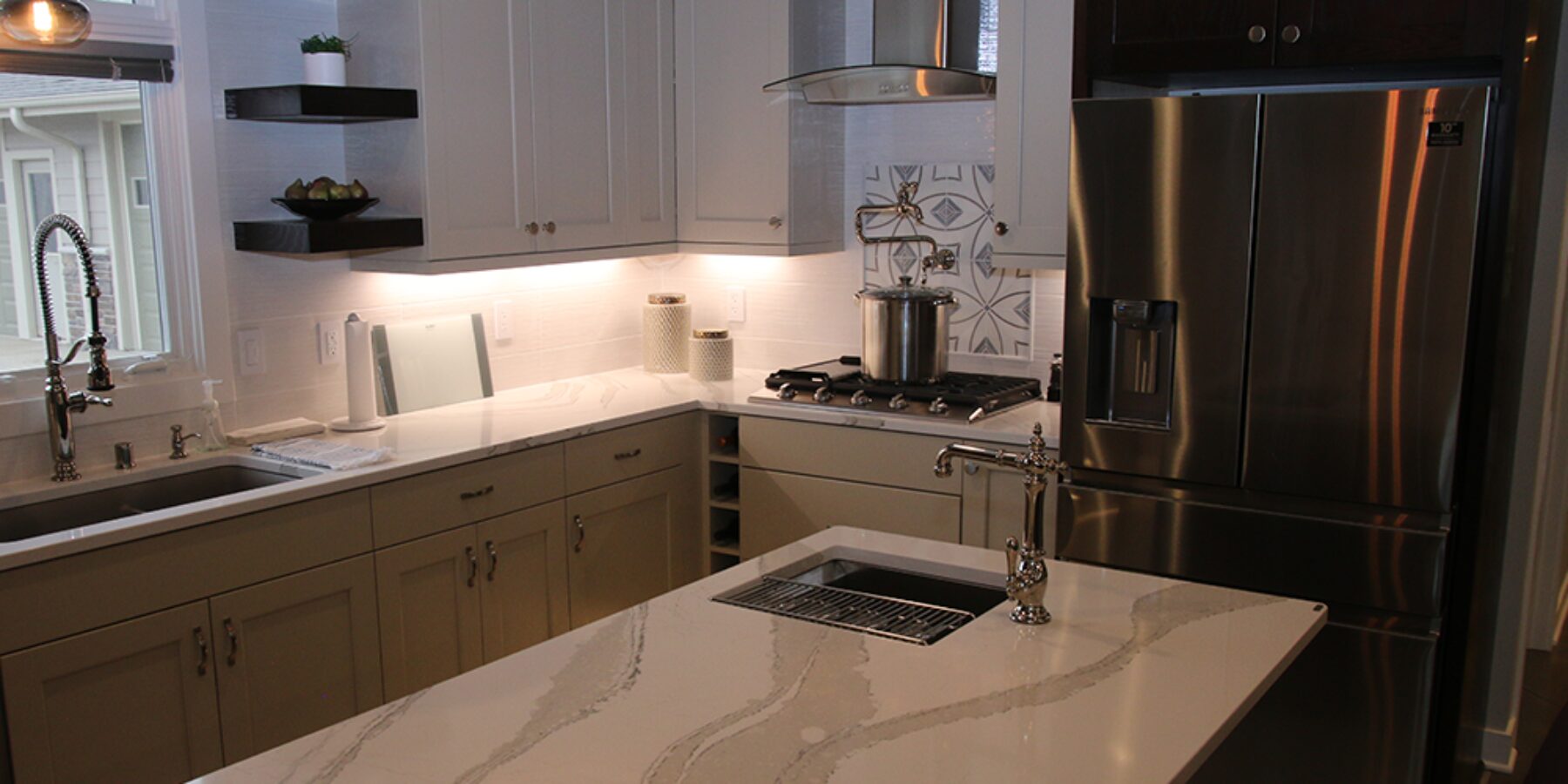 Winter is definitely upon us. And with falling temperatures comes the need to get your home ready for our cold season—preferably before it actually hits. Today, the experts at Martens Plumbing & Heating have some simple tips and techniques you can use to winterize your home before the snow starts to fall. Find them below and call us with questions.
Check for Issues Outside Your Home
Proper home winterization starts outside your home's walls. One of the simplest things you can do to protect your home during the winter months is to ensure that all your gutters are free of debris and clogs of any kind. This is important because as ice and snow melt on your roof, the resulting water needs a place to go—and that should be away from your home's foundation. This is also the time to adjust your downspouts so they lead away from your home, which will reduce the chances of flooding or leaking once the ground begins to thaw.
Also, be sure to inspect the areas around your home windows to make sure there are no gaps or open areas where cold air can sneak through. Caulk or seal if necessary.
Check Handrails and Refresh Your Salt Supply
If your home has steps and handrails, check them over to make sure they're secure and won't pose a falling risk once the ground gets cold and icy. Remove rocks or debris that could be frozen into your walkway, creating a risk of tripping and falling. Check your home salt supply and stock up accordingly so you won't be rushing around once the snow falls.
Assess Your Home Plumbing
When temperatures plummet, the danger of frozen pipes is a possibility. Keep your home's temperature above 68 degrees, and make sure to insulate the pipes in your home to prevent any problems. If you think your pipes are in danger of freezing, run your water at the smallest trickle on faucets that line the walls of your home. Even this little bit of water can prevent pipes from freezing.
If despite these tips you find yourself stuck with frozen pipes, call Martens Plumbing so that we can assist you.
Schedule HVAC Maintenance
Now is the right time to check your home heating system so you know that it's ready to combat the cold weather. If you notice issues, you may be able to tackle them yourself, but for more complex HVAC service needs, give Martens Plumbing a call before attempting maintenance on your own. If it's time for a furnace replacement, our experts are happy to assess your home, determine your heating needs, and recommend the correct system for you. We make the entire process as seamless as possible.
Call the Experts at Martens for Your Winterizing Needs
No matter what you need to winterize your home this season, Martens Plumbing is standing by to make sure your family stays comfortable and cozy with zero interruption. If you have any questions about how to prep your home for winter, contact us online today.